The estimated reading time 1 minutes
Integrate existing Sharepoint 365 website into Microsoft Teams
Today, I was also faced with the question, is it possible to integrate existing SharePoint sites in Office 365 into new teams. The answer is simple. YES
In this little article I show you how this can be done easily.
For demonstration purposes, I have created a new empty SharePoint site.
First select the right team (of course the team members should also have access to this Sharepoint website).
In my case I would like to add to "project1" my existing SharePoint site.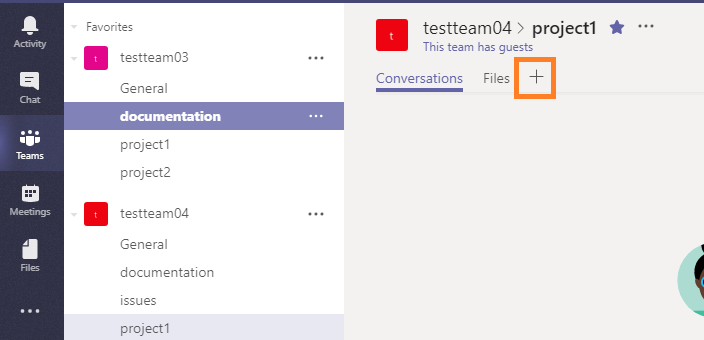 Add a new tab to the correct channel.
NOTE: this is the old version of teams 
IF you want to do this with the new teams client (July 2018) please use type in "doc"
If the Sharepoint site was recently created, it probably will not appear in the suggestion list. So just visit the Sharepoint page and copy out the link.
Thus, the complete document library is integrated into teams and you can edit them directly.
And already the Sharepoint website is integrated into teams.
NOTE: It is also possible to integrate the same SharePoint site in several teams.
Teams can also edit documents directly and write comments.
This conversation can only be found within the team. If you open the same Sharepoint website, the conversation is not there to be seen.
Have fun testing.
Was this article helpful?