The estimated reading time 2 minutes
Here is another short manual for using powerautomate in an easy way. If you want to get notified by your favourite blog or website afer announcing news RSS is one of the tools to choose. If you don't like or don't know how to use RSS, you can also try powerautomate to get a notification mail everytime news are available on rss feed. In this article I'll show you how to do that.
Access your M365 Portal and search für Power Automate in the sidebar.
In the Dashboar of Power Automate create a new flow by clicking on "+ create" and choose RSS at the bottom of the page
We want to have a trigger when a new itemfeed is published.
Put in your favorit website feed. If it is a wordpress site, it should be
https://blog.it-koehler.com/feed and add following action (new step). If you are german see my new Blog https://plugin.it-koehler.com
Select Office365 Outlook for doing some exchange actions and use "Send an email V2"
In this wizzard you can customize the mail. Dynamic content is also available like title or date and can be used in subject or in body.
Just use the dynamic value to get more information about the blogpost.
If you want to do some special things, have a look at the advanced options.
NOTE: If you want to send from another e-mail address you need to have "Send As" Permission for this address. Or some people want to create a special html mail, see my older blogpost for teams notification.
Don't forget to save your flow.
Testing area
If you want to test it you can use for example a test rss feed which will be updated quite often (once a minute).
http://lorem-rss.herokuapp.com/feed
Click on test and then manually.
You should receive a mail like this one:
NOTE: Don't forget to change the feed URL to your original Blog, because if you activate this Flow you will receive a mail every minute 😉
From now on you can also test your flow automatically without the need of an active RSS Feed.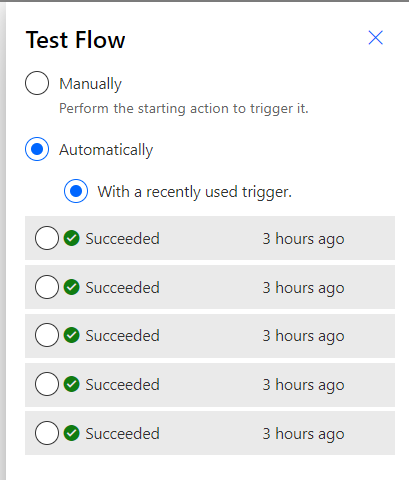 Give it a name like RSS Feed notification blog.it-koehler.com (Top of the edit page)
You successfully created a flow with RSS notification by mail. If you liked this article, let me know by clicking on "helpful" or leave me a comment. Stay healthy.
Was this article helpful?